From quirky and one-of-a-kind bargains to on-trend styles from the best designer boutiques in the world, the shopping enthusiast will be completely satisfied with Westchester County's retail options.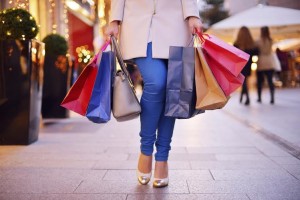 The Galleria at White Plains
100 Main St, White Plains
Urban and sophisticated, The Galleria at White Plains provides a variety of stylish finds for White Plain's fashionable crowd. Famous retail brands such as H&M, Aldo, Aeropostale, and American Eagle Outfitters have boutiques in this shopping center. The Galleria is also complete with dining options to satisfy the hungry shopper. Other specialty boutiques are also found in this shopping destination.
The Westchester
125 Westchester Ave, White Plains
Located in downtown White Plains, The Westchester offers an upscale shopping experience. Take your pick among household names in the fashion industry such as BCBG Max Azria, Gap, Gucci, J. Crew, Kate Spade, Lacoste, and Louis Vuitton, among others. Athletic stores and other specialty shops such as L'Occitane, Crate & Barrel, as well as restaurants complete The Westchester experience.
Creative Trendz Design Studio
1923 Palmer Ave, Larchmont
For unique furniture, upholstery, and other interior décor, a drive to Larchmont might be worth it. Creative Trends Design Studio showcases custom furnishings as well as interior design services sure to make your home space worthy of a magazine cover or feature. Window treatments, a variety of fabrics, as well as interesting accent pieces are also available.
Tarry Market
179 North Main St, Port Chester
If you're looking for the finest selection of local and imported artisanal products, Tarry Market is one place you should definitely check out. It's a foodie's paradise, a one-stop shop where you can find imported cheeses, freshly baked bread, hand-made pasta, charcuterie, and the freshest produce.
Pretty Funny Vintage
80 South Broadway, Tarrytown
Pretty Funny Vintage is one of the shopping destinations if you're in the mood for antiquing in the Hudson Valley. Housed in a charming Victorian home built in the late 19th century, Pretty Funny Vintage offers a variety of vintage curiosities sure to catch your eye. From offbeat home décor and furnishings to vintage apparel, you'll find yourself coming back to Pretty Funny Vintage for more great finds.