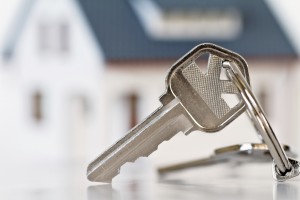 Last October, a new set of closing disclosures came into effect. Here, we'll discuss its purpose and how it affects you as a home buyer or a home seller.
TRID stands for TILA (Truth in Lending Act) RESPA (Real Estate Settlement Procedures Act) Integrated Disclosure. It basically means the TILA and the RESPA were joined into one form that can help home buyers like you understand all the costs and risks of mortgage.
A change in timelines
The new TRID form's main effect on home buyers and sellers is that it can dramatically affect their timeline. If you're a buyer purchasing a home from Person B, you can't close the sale without having the Closing Disclosure delivered to you by the lender three days before the closing date.
Who is affected?
If you're a buyer or a seller who borrowed from a lender not considered a creditor by the governing body, you're exempted from the new rules. The same goes for any buyer or seller with less than 5 loans in a year, or those with HELOCs, reverse mortgages, and loans that aren't attached to any real property.
You will be greatly affected by the new TRID form if you're a retail buyer or you're a real estate flipper. The additional disclosures (the Loan Estimate and the Closing Disclosure) can throw your schedule in disarray. As mentioned a few paragraphs earlier, the Closing Disclosure is given after a 3-day review period. If there are any specific changes to the loan terms, you'll need to push back your closing date to have a new Closing Disclosure reviewed and delivered again.
Bottom line: if you don't want to get your deal thrown under the bus, it's best to take care of all the specifics of your loan more than 3 days before the closing date. Should there be any changes to your loan terms, there will still be enough time for another 3-day review for your new Closing Disclosure.
For more details about the new TRID, contact me at 914-946-1067. Check out our Resources page for more real estate buyer and seller information.