Westchester County is filled to the brim with activities that will entertain a variety of individuals, regardless their interests and hobbies.
Explore the great outdoors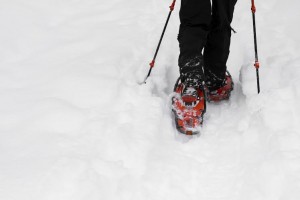 All throughout Westchester County are well-maintained forests and state parks that provide a break from the usual, monotonous routine. Rockefeller State Park Preserve in Pleasantville is one such place; here, visitors can go for a stroll or indulge in other pastimes such as horseback riding, cross-country skiing, and snowshoeing. The state park, a designated "Important Bird Area" by the National Audubon Society, is also a great place to spot some avian beauties. For anglers, the 22-acre Swan Lake is well-stocked, and so is the Pocantico River.
Other recommended places: Untermyer Gardens in Yonkers, New Croton Dam, Teatown Lake Reservation in Ossining, and Manor Park in Larchmont.
Delve into Westchester County's rich history
Historic places and guided tours are commonplace in Westchester County – the area is, after all, undoubtedly rich in history. Lyndhurst in Tarrytown is a popular attraction. Also known as the Jay Gould Estate, the country home is a perfect example of Gothic Revival architecture.
For a unique take on history, a visit to the Sleepy Hollow Cemetery is a must. Aside from the grave of Washington Irving, the cemetery is also the resting place of prominent families such as the Rockefellers and the Astors.
Other recommendations: Kykuit in Sleepy Hollow, Washington Irving's Sunnyside in Tarrytown, Hudson River Museum in Yonkers, and Thomas Paine Cottage Museum in New Rochelle.
Attend seasonal fairs and festivals
Fill your social calendar with Westchester County's lineup of special events! Enjoy music and arts at the Caramoor Summer Music Festival held at the sprawling 90-acre grounds of the Caramoor Center for Music and the Arts in Katonah.
Crafts at Lyndhurst, on the other hand, is perfect for arts-and-crafts enthusiasts. Held at the Lyndhurst estate, the crafts fair is touted as one of the country's most popular contemporary crafts events. Aside from the works of over 300 artists, Crafts at Lyndhurst also showcases gourmet specialty food and live music.
Other recommendations: Great Jack O'Lantern Blaze in Croton-on-Hudson, Yonkers Riverfest, and the Clearwater Festival in Croton-on-Hudson.