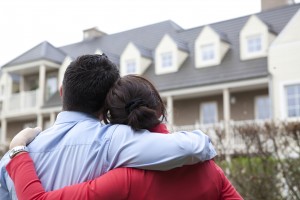 For many of us, moving to a new home means a fresh start. It's an exciting experience, especially when you think about the new adventures that lie ahead – new neighbors, new places go to, and a new home where you and your family will make new memories.
But what about the home you're leaving behind?
Parting with your old home can be difficult, especially if you've lived there for quite sometime. It has become a part of your life, and has been with you and your family through the both the good times and the bad.
Before you get caught up in the hectic whirlwind of packing, planning, and moving, it's a good idea to take at least some time out of your busy schedule to celebrate the home you'll be leaving behind.
Here are some of the things you can do:
Take photos
Before you pack your belongings, take a picture of every area around your house, so you'll have something to remember it by. You can also ask your kids to pose in memorable spots, like the wall they once doodled on.
If you want something better than photos, some smartphone apps like Google Street View have a special camera feature which you can use to capture 360-degree images. With these, you'll always remember what it's like standing right inside your old home.
Leave something behind
By this, we don't mean your old junk! You can leave behind a simple note addressed to the new owners, telling them what you loved about living there. You can also consider leaving a time capsule filled with photos or other items in the attic or the basement, in honor of all the happy memories you've had in the home.
Organize a farewell party
Invite your friends, or just have a simple celebration with your family. It doesn't even matter if you've already packed most of your things – all you really need are a few snacks and drinks, a couple of outdoor lights, some music, and you have a nice little party to celebrate all the good times you've shared in your home.
For more great tips about moving, take a look at this page