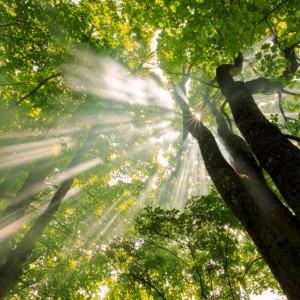 The Ward Pound Ridge Reservation is Westchester County's largest state park, covering a total area of more than 4,300 acres. Known for its diverse hilly terrain and network of wooded trails, the park is a favorite outdoor destination for both residents and visitors, who come to enjoy different activities or to simply relax and take in the beauty of nature.
Once part of Cortlandt Manor, the park was originally called "Poundridge" until 1938, when it officially became county property. The name "Ward" was later on added in honor of William Lukens Ward, one of Westchester's most notable leaders and the former County Parks Commissioner, serving from 1896 to 1933.
Facilities
Most of the park facilities are located along Reservation Road, which runs parallel to the Cross River. You can find the park office and most of the picnic areas situated along this road. The park's Trailside Nature Museum, which houses an extensive collection of Native American artifacts, educational exhibits, interactive displays, and nature-inspired artwork, is also located along Reservation Road.
Visitors looking for a more secluded atmosphere can head to the Michigan Road parking and picnic area to access the southern area of the park. Surrounded by open meadows, expansive wetlands, towering hardwoods, and bold rock outcroppings, this area is the perfect spot for those who want to soak in the park's natural splendor.
Hiking trails
Ward Pound Ridge Reservation boasts a 42-mile network of trails that go through woodlands, marshes, granite-faced ridges, and pine-covered glens. Throughout the trails, hikers will be able to spot a few remnants of the park's past, such as old farmhouses and low stonewalls that used to serve as dividers for farmlands.
More adventurous hikers can try one of the park's many unmarked paths, which offers a more challenging experience. One of these trails lead to an overlook which rewards hikers with a truly breathtaking view of the Cross River Reservoir and the Catskills in the far distance.
Ward Pound Ridge Reservation is just one of the many attractions you can discover in the community of Pound Ridge. To know more about the area, visit this page.