Buying a home is going to be one of the biggest financial decisions you are going to make in your lifetime. Therefore, it's best to prepare yourself to ensure that you end up with a worthwhile piece of property that suits your needs.
What you need to know before buying a house
Before you even start looking for a house, get pre-qualified
This is important because once you're pre-qualified, you'll know exactly how much you can afford – which will help a lot in narrowing down your choices.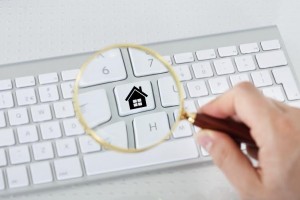 Secure pre-approval
Homebuyers with pre-approved loans have an edge over other buyers. If you know the types of mortgage options available to you. you can be sure that the loan product you've chosen is really the right one for you.
Know what you want in a home
It helps to make a list. Write down the features you deem essential, nice to have but can do without, and so on. Knowing what you want at the outset will save you the time and trouble of searching homes that aren't even in the neighborhood of your requirements.
Choose the right real estate professional
You can buy a home without the help of a real estate agent, sure. But there's nothing like the security of having an experienced and knowledgeable professional by your side to help with your decisions.
Questions you need to consider before selling your home
If you're thinking of placing your home on the market, downsizing, or relocating to a new neighborhood, make sure you've answered the questions below:
Is selling your house really an option?
Before you decide to put your home on the market, find out if selling is the best option for you. Keep in mind that depending on the state of the market, selling your home could take longer than you anticipated. Make sure that this is what you really want before you embark on the process.
Are you doing it alone?
Find the right real estate agent to help you sell your home. Of course, you can close the deal yourself, but you will be depriving yourself of the advice, guidance, and marketing experience that a seasoned professional can provide.
Do you know exactly how much your home is worth?
Check out the prices of homes similar to yours and get your home inspection done. Once you know if your home has defects that you need to correct and improve, so you can price your property accordingly.
Does your home look appealing at first sight?
First impressions count a lot, so make your home as appealing as possible. You can undertake simple repairs and upgrades, and give your home a through scrub down so it looks clean and inviting. A little elbow grease can make a huge difference in the quality of offers that you'll get.
Connect with our team today so we can assist you with all your home buying and selling needs.