Verplanck is a cozy riverfront community in upper Westchester County, one of the hamlets of Cortlandt. Once known as Verplanck's Point, it juts out to the Hudson River and is home to just 300 households. Less than one square mile in size, this miniature Cape Cod is surrounded on three sides by water and artist-worthy scenery, yet it is within commuting distance to New York City. Many of the families who live in Verplanck have made this their home for generations.
Riverfront Properties in Verplanck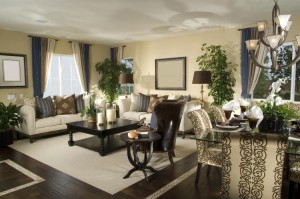 Each winter, the past comes alive in Verplanckas as the replica of Henry Hudson's ship the Half Moon docks at King Marine. A crew of volunteers operates this floating museum, and welcomes visitors to its decks daily.
The beauty of the river and life on its banks draws people out of doors. Children can enjoy the playground at the recently renovated Old Pond Park, go fishing or crabbing, and then enjoy a picnic at the pavilion at the Steamboat Riverfront Park. While dining and shopping are limited in Verplanck, neighboring communities a short distance away pick up the slack. In Verplanck a popular stop for both dining and enjoying the local color is the Paradise Bar and Grille.
One of the many advantages to living in Verplanck is its educational system under the Hendrick Hudson School District. U.S. News and World Report ranked Hendrick Hudson High School 73rd out of 1,165 schools in New York State. Additionally, middle school students in the district have also been recognized for their academic excellence.
Verplanck NY Real Estate and Homes for Sale
Because of its geography, Verplanck has limited development potential, but the homes here are quite beautiful and many have spectacular river vistas.
When you're ready to browse the available homes in Verplanck, use the website's Search function. Should you have any questions or would like to schedule a private tour of this community, we are just a phone call or website inquiry away. Connect with our team today to learn more!