Thinking of investing in real estate?
Here are a few questions you need to ask yourself before you take the plunge:
1.     Are you prepared?
Owning and managing your own investment property can take its toll. It's a demanding endeavor, with your investment requiring regular upkeep. Aside from denting your pocketbook, it's also a challenge to manage an investment property. So, what should you do?
2.     Are your finances in order?
Before you reap the rewards of your investment, you'll have to tend it. Make sure your personal finances are more than adequate to run and maintain your property—on top of buying it in the first place.
3.     Do you know enough about current market trends?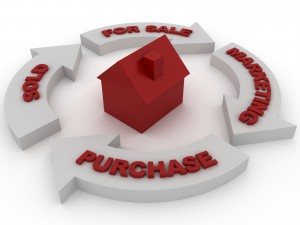 You won't be able to maximize the advantages of owning an investment property if you're clueless. Read up on real estate – whether from books, websites, blogs, or industry sites. Follow relevant threads on forums. If you know someone who's managing his or her own investment property, don't hesitate to ask questions. Check out the following resources on property management:
4.     Are you thinking of hiring a property manager?
You could opt to become a hands-on owner, managing rentals on your own. Or, you could hire a professional property management company to look after your real estate investment. So, what are the benefits of hiring a competent and experienced property manager?
You get higher quality tenants because property managers have a strict screening process that can also affect tenant retention and vacancy cycles
You're less stressed – ceding rent collection, inspections, and other legal and financial real estate dealings to your property manager
You benefit from your manager's industry knowledge and experience
You have more time to yourself (and enjoy life)
If you're interested in knowing more about the pluses of hiring an expert property manager, click here.
Investing on a real estate property is an exciting venture that, if done correctly, can open new doors for you.
Don't rush; consult your trusted real estate agent about your options. We at Gio Homes will be happy to answer your questions. Call us now at 914-946-1067 or email info@giohomes.com to learn more about investing in real estate.