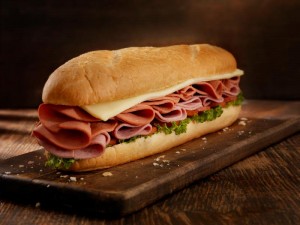 Experts say breakfast is the most important meal of the day, but if you're planning on lunching in Scarsdale, lunch will easily become your favorite food-centered affair. Treat yourself or invite your friends and loved ones for a lunch date at these restaurants.
Moscato Restaurant
874 Scarsdale Ave, Scarsdale, NY
Go here for: High-end Italian-Mediterranean fare served on a stylish platter.
Serving lunch, brunch, and dinner, this Italian Trattoria is a go-to for Scarsdale locals craving a wide range of Italian-Mediterranean offerings. Moscato's lunch menu includes a variety of pizza, pasta, dry cured meats, mixed cheese, and fresh vegetables, among others. You can also opt for a pre-fixed three-course lunch that consists any appetizer, between course, and main course of your choice for less than $30.
The 808 Bistro
808 Scarsdale Ave, Scarsdale, NY
Go here for: A one-of-a-kind American-Italian menu, not to mention an impressive bar.
Famous for their Italian fusion cuisine, The 808 Bistro has consistently drawn a diverse crowd, making this Scarsdale hotspot a trendy, downtown hangout and lunch spot. The 808 Bistro's lunch menu includes lobster and shrimp bisque, a variety of specialty salads, salmon, seared striped bass, grilled pork, chicken, an array of wraps, pasta, omelettes, and sandwiches. Pair your meal with a nice vintage from The 808 Bistro's wine collection. It can get pretty crowded, so make sure to reserve a spot before you drop by.
Eastchester Fish Gourmet
837 White Plains Rd, Scarsdale, NY
Go here for: The freshest seafood in probably the whole of New York.
Founded in 1981, Eastchester Fish Gourmet has long been a Scarsdale landmark and institution. Known for its critically acclaimed market and fresh seafood offerings, it's no wonder plenty of people have made the trip from their homes just to get a taste of how fresh the fish is. Get your fish for the weekend here, then stop by the restaurant for lunch. Eastchester Fish Gourmet's menu is ever evolving, showcasing the finest catch of the season. The best part? You don't need a reservation!
We also recommend these places:
Chat (1 Christie Pl) – All-American pub grub.
Siam Thai Restaurant (750 Central Park Ave) – Traditional Thai cuisine.
Meritage Restaurant (1505 Weaver St) – Seasonal American-Italian fare.
Kirari Sushi Inc (30 Garth Rd) – Sushi, teriyaki, bento boxes, and more.
Jade Spoon Asian Cuisine (1473 Weaver St) – All-time Chinese favorites.
For more information about Scarsdale, check out our community profile.